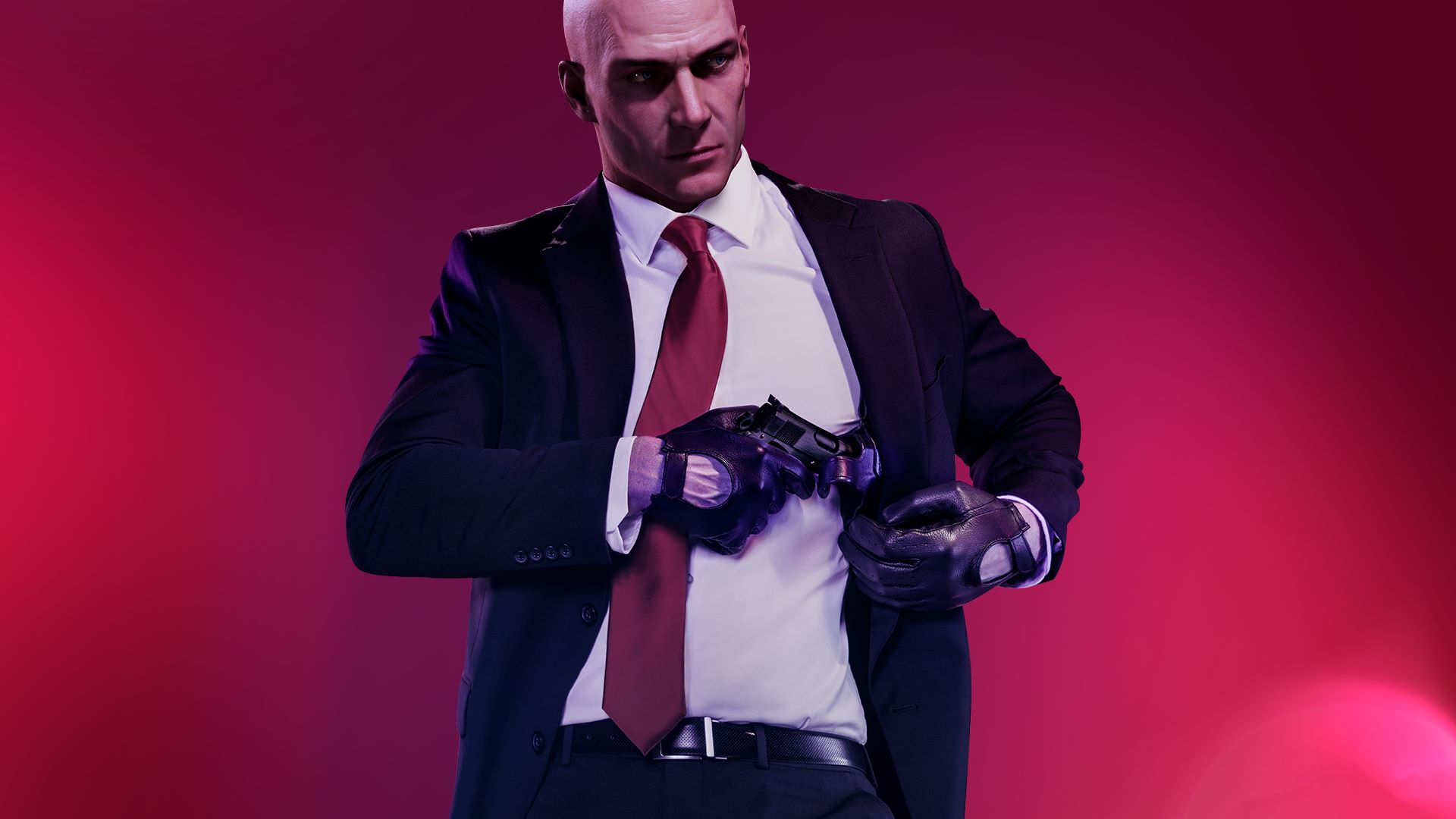 HITMAN 2's pre-E3 announcement was one of those pleasant surprises you get every now and then, like finding a tenner in your coat pocket or miscounting the number of beers you've drunk and having some left unexpectedly. It took me a little while to fully warm to its predecessor HITMAN, due to a score attack style of gameplay and the focus moving away from natural kills towards the outlandish, but I'll fully admit to it being an exquisite game. I still prefer Blood Money, personally, but HITMAN is a close second. This, despite being a full, non-episodic release is essentially HITMAN season 2, with some new gameplay tweaks that have been carried over to a remastered season 1, available as DLC and free if you already own the original release. For a rundown on the game's mechanics on which the changes are layered, check out my review of season 1, because this review will only touch on them briefly.
After being duped into killing a bunch of people by a mysterious "Shadow Client" Agent 47 and his handler Diana are hired by secret society "Providence" to hunt down and kill everyone helping the Shadow Client prosecute his war against them. This leads to something that makes me a tad wary when it comes to Hitman as a series: a focus on story, and that story governing the targets. One could argue that the targets in season 1 were governed by the story, but for the most part they were still targets you were hired by people to assassinate. Here 47 and Diana have gone rogue, moving from location to location working their way through the Shadow Client's goons and not telling the ICA what they're up to. The story itself provides added backstory for 47, and goes back to all that business of him being a clone, with some genuinely surprising revelations for him as a character. Wisely the story is largely relegated to between mission cutscenes, and doesn't suffer from that Absolution problem of setting up locations and then designating two random people as targets because the box says "Hitman" and not "Splinter Cell". As for the quality of the story itself I'm still not sure what to make of it. The new details and steps taken connect well to both established lore and the elements created for season 1, it all makes sense with what's come before and is mercifully understated and subtle compared to the grindhouse trainkwreck from Absolution. 47 never does anything out of character like constantly get himself captured, it's all fine. There is one slight discrepancy, but I'll wait and see what happens in season 3 (as confirmed by David Bateson) before I draw a final opinion on it.
Gameplay wise it is, much like season 1, the best it's been. That fluid way 47 moves through the world interacting with all manner of objects and people, facilitating creativity and imagination is just as strong here as it was before, but with added tweaks. Picture in picture is back, you can now hide in foliage, blend  in with crowds and a scoring system pops for all manner of in-game actions, from wearing new disguises to shooting cameras and discovering new areas. A new progression meter ties into mastery, which is slower to accumulate, and the rewards for each level are more sparse than they were with season 1, with a weird emphasis placed on explosives. The only non-lethal, concealable melee weapon you get, for example, is a fish. Having said that, tools are much easier to find in-game, and the unlocks do give you what you need to get by, I just missed some of the gear I got in season 1. It's still there if you have the DLC, but you've got to re-unlock it, and of course people who only own HITMAN 2 don't get it. There's also a new briefcase which can carry any item in it and acts as a silent, non-lethal melee weapon. You can't be frisked or climb while carrying it, but it made my suit only gunfight runs a fair bit easier. Opportunties are now more involved, with 47 talking more, though it's usually to show off his incredibly dark but quite silly sense of humour, as well as interacting with the world more. For instance in one level you can disguise yourself as a tailor and buy or steal cloth to present to a target. In another you can disguise yourself as a target's new nurse, and after being locked in a room so his head of security can run a background check you have five minutes to escape, sneak back to you target and lead him into a different room to kill him. On the one hand it does draw you even further into 47's world and enhances everything that made season 1 so enjoyable, on the other my personal issues with it still remain, particularly the focus being on causing outlandish comedy deaths and not the hunt itself. But that's just me, and taken on its own merits HITMAN 2 is excellent. All of its levels are good, the only dip being its tutorial, though that does have its own set of challenges and its only real issue is it's taking up one of the six full mission spots instead of being its own thing. The game also has more than a few homages to previous games, in particular Blood Money, which as you should know by now is a quick and easy way to get me on side. Plus its tone is genuinely tense at times; an early mission in Columbia genuinely unnerved me after managing to kill a cartel boss and escape before his guard came back to check on me like he promised to. It got to the point where I was too scared to go back into the belly of the beast in search of the level's destructible bank of security cam footage; I just scarpered. It has some potential classics on offer, in particular the two American missions; the much publicised Miami formula one race in which 47 can kill a driver mid-run, and the quaint suburb in Vermont reminiscent of Blood Money's "A New Life". It also takes the series back to India, a location not seen since the original Hitman 2 which, come to think of it, is probably going to get confusing. Why didn't they call it HITMAN Season 2?
Unsurprisingly, HITMAN 2 is great. It never reaches the heights of Sapienza or Hokaido from season 1 and suffers from middle instalment syndrome with its story, but the new additions to its gameplay are welcome and it's still a fun and rewarding experience. Nice to see IO back on their feet after Square Enix dumped them, and I'm looking forward to whatever comes next.
By James Lambert
@jameslambert18